Vision
Cambodians work together to meet the basic needs of children.
Mission Statement
We combine donations and voluntary work with a dedicated team in Cambodia to help children learn in a safe environment. We leverage our extensive knowledge of local needs and build effective collaborations with teachers, parents and communities to achieve sustainable impact.
Who we are
Kamboo Project was established in September 2014 as a Swiss charitable organization under the name «United Asia Charity». In the run up to this, initiator Enzo Sportelli had experienced how much can be achieved for the people in Cambodia with only a few resources if you get engaged and deliver with passion. In January 2017 the Board has been upgraded by adding experienced members to strengthen the organization. Since September 2018 we are Kamboo Project.
Together, we work passionately for the rural Cambodian population in order to improve their living conditions for the long term. Since 2014, we have been implementing projects in the provinces of Siem Reap and Banteay Meanchey, Cambodia. In addition to this clear geographical focus, we limit our activities to three core areas where we can have the most impact: drinking water and sanitation, sustainable construction and renovation, and education. Kamboo Project follows the guideline "help for self-help" -  our projects enable the people to help themselves and improve their living conditions in the medium to long term.
Legal form: association / tax status: eligible for deduction from income tax / State-licensed NGO of Cambodia
Executive Board Switzerland
Our organization and governance consist of two parts that complement each other. We manage project strategy, fundraising, administration and use of funding and donations, information technology, legal, finance and audit from Switzerland (headquarter: Zurich). Our operational center, including project management, liaison with authorities and voluntary work, is located in Siem Reap, Cambodia. In doing so, we pay attention to the fact that at least one member of the Board of Management is always on the ground in Asia during the launch of an important project or project stream. Accounting and controlling are strictly implemented locally.
Where we operate
For effective assistance that yields as many synergies and as much support as possible, we focus on the Cambodian provinces of Siem Reap and Banteay Meanchey. Banteay Meanchey, less known, has a total of about 680'000 inhabitants. In the current phase, Kamboo Project mainly supports the community of Sang Kat Nimitt with a population of 19'388 people. The district is home to 15 villages where our projects are used. In the province of Siem Reap, appr. 15 miles outside the well-known provincial capital, we help build up community life in the two villages of Kouksrok and Anchanh.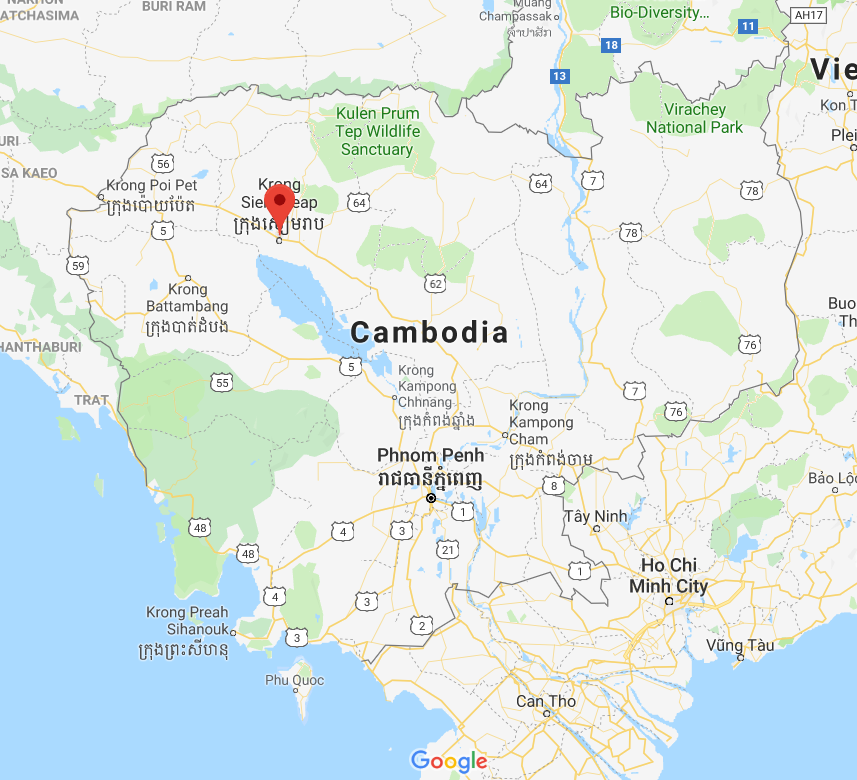 Kim Thurnherr
Vice President/IT manager
Stephan Lienin
Executive Board
Stefan Pfister
Executive Board
Somalita Keo
Executive Board
Somalita Keo
Country Manager
Pisey Chin
Senior Project Manager
Pin Somnang
Junior Public Relations Manager
Vorn Dy
Hygiene Project Officer